Thanks for the reply Nostradunwhich, but perhaps I have not been clear in making my question.
I am aware (as I was before buying) that if one misses the Paras or the Commandos the extra cards are of no use. No problem at all there. And I do own the Commandos anyway, so the extra 6 updated cards are a very welcome bonus for me. I have some Paras and may get the rest of them later.
In any case, my question is not about the cards, but about the options to include the extra cards in the deck, as the new one has different colors than the old one, and they do not seem to be fitting with any recruitment tile.
See this picture: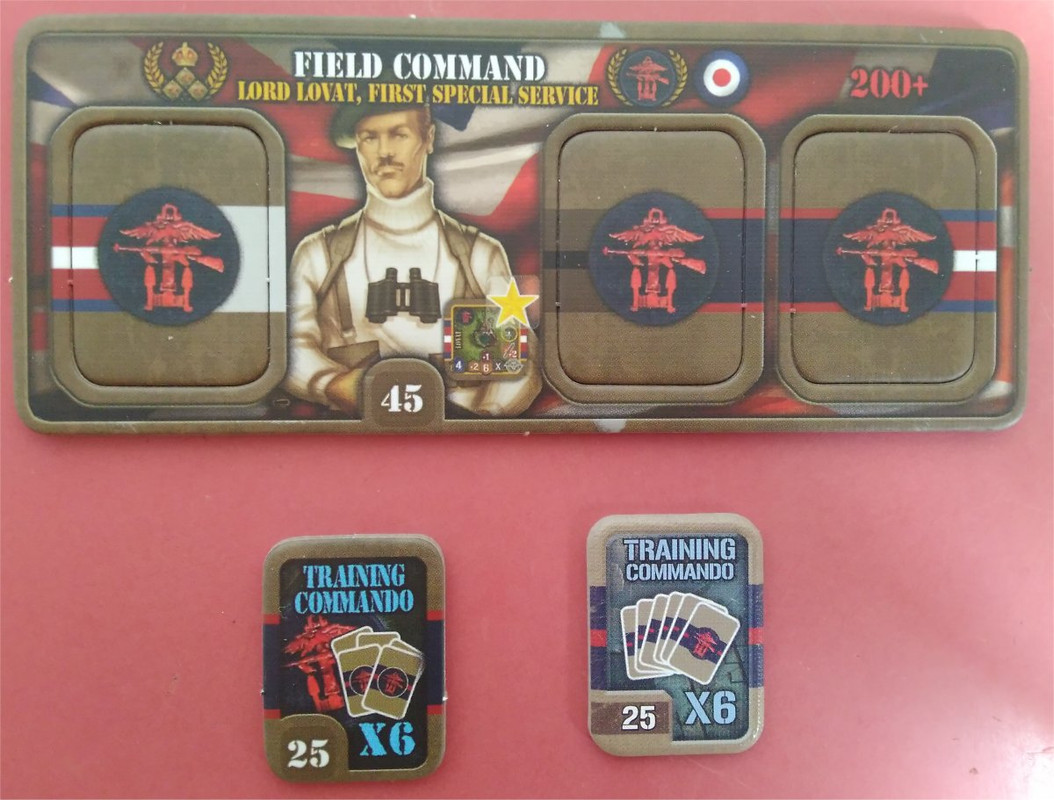 – on the left, the old option to add the extra Commando cards. It can fit in one (of the many) slots of one (of the many) Commandos recruitment tiles. I have placed Lord Lovat's as an example;
– on the right, the new option to add the extra Commando cards. I have checked all of my Commando tiles (I have the Lord Lovat's set as well as the the Fusiliers Marins) and there is not any slot that can fit those colors.
So I'm wondering if I am missing something here, or if the colors on the option have been just a misprint. In that case I may just keep using the old option (easy fix!) but I wanted to be sure.
Thank you! 🙂