Yesterday I gave a spin with a friend to mission 5 and we had an hell of a time. The rules are great and playing is smooth and fast even as we ramp up with the number of units in game.
However, as it always is the case, we came up with a few doubts while playing, namely:
1) How does the "scout" ability works when a unit is not deployed at the start of the game, but enters later as a reinforcement?
In this case, the German has some units with the scout ability entering in the supply phase of the second turn. We didn't know what make of the ability, and we made them enter the board regularly.
2) In this situation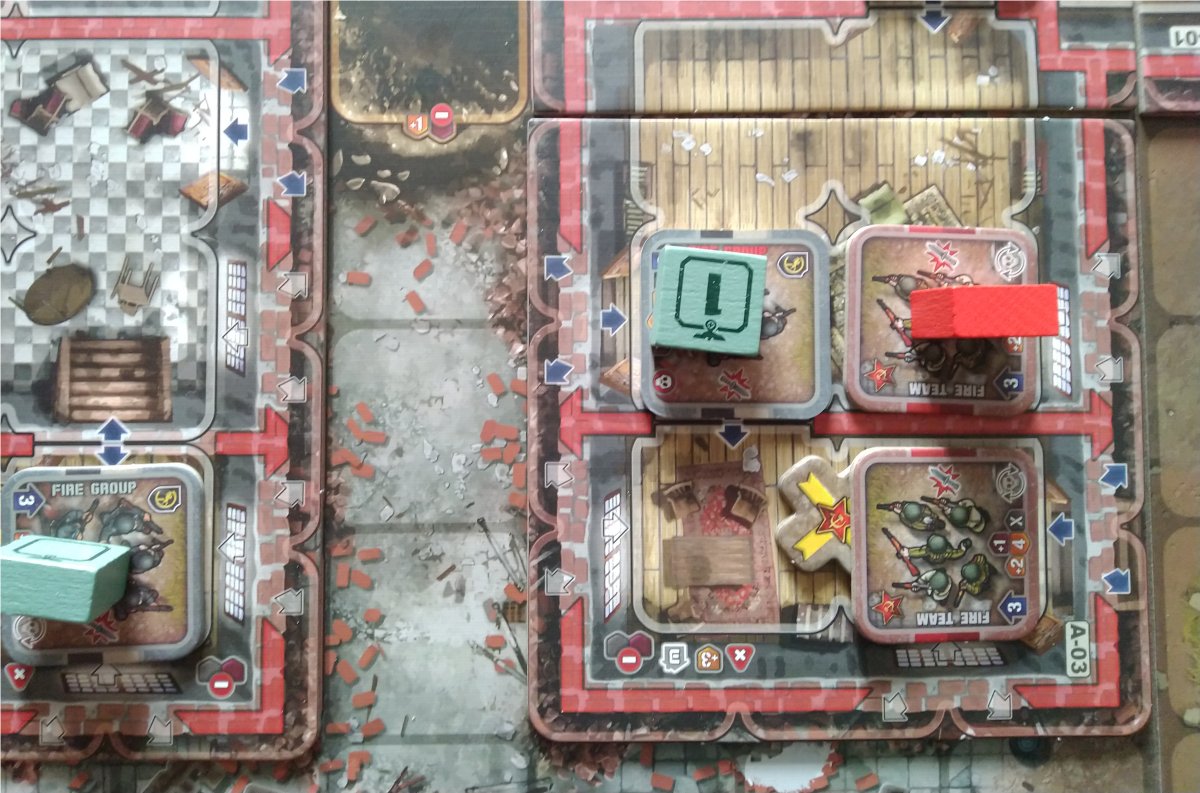 can the German unit with the "1" order marker move down a square and enter the ZoC of the Soviet unit in the room on the bottom? In an open field I'd say no, but I'm not sure how does it work here, as rooms change things a bit.
3) In this other situation: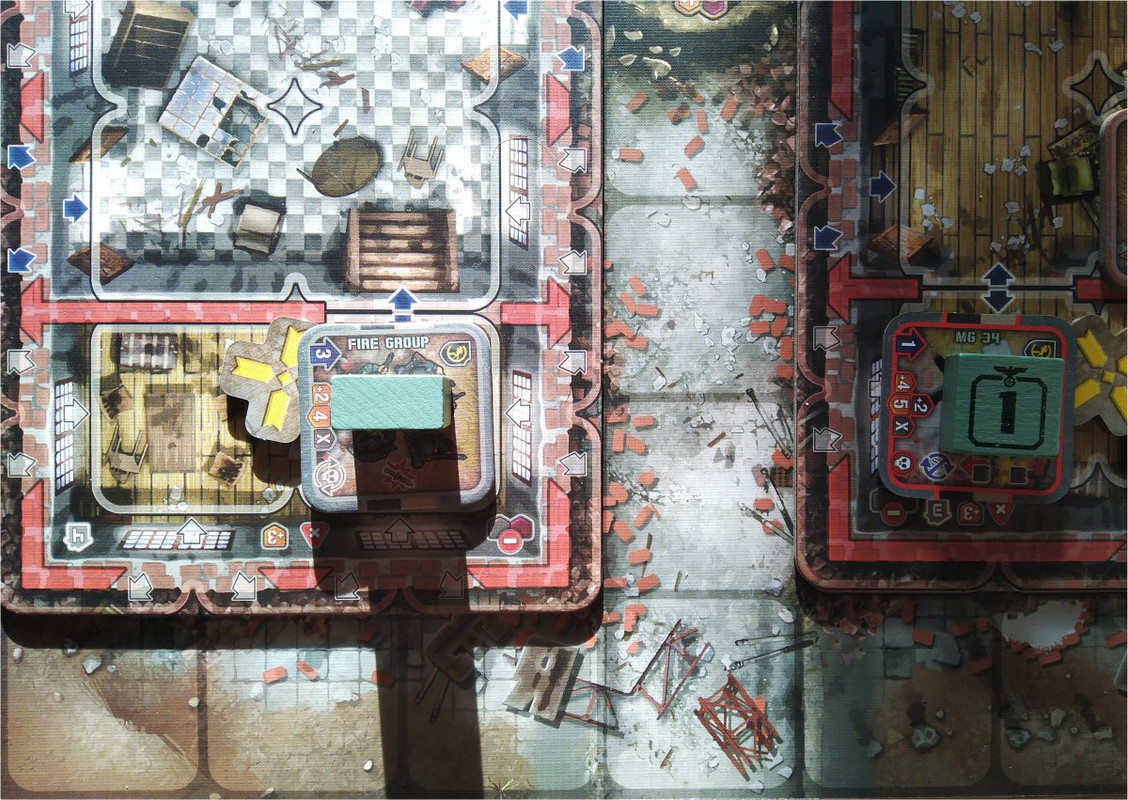 have the German units LoS to each other?
Thanks in advance for any help! 🙂