Many of you are also users on BoardGameGeek (BGG).
BGG ratings help sales, so a good rating on BGG is a wonderful thing. At the moment HoS has very few ratings (53) and is sitting at position 8,297. HoN, in comparison, sits at position 949, at the moment of this writing.
So, if you have some spare time, go and rate HoS at BGG. It's very easy.
After rating for general scoring (example A below), could you also categorize the game as a 'war game'? At the moment the category rating (example B) is inactive as a result of too little votes. Again, this is also very easy. Thanks to this category label, HoN sits at position 118 in the War Game category. Which is very high, considering there are over 9000 war games in the BGG database.
Thanks for your time!
Note that the BGG rating system is well-thought-out: for every x number of ratings added, the system adds hidden ratings in order to balance out the extremely high and low ratings. This avoids skewed votes with loads of people (i.e. fans) giving extremely high or low scores…
A – Regular Rating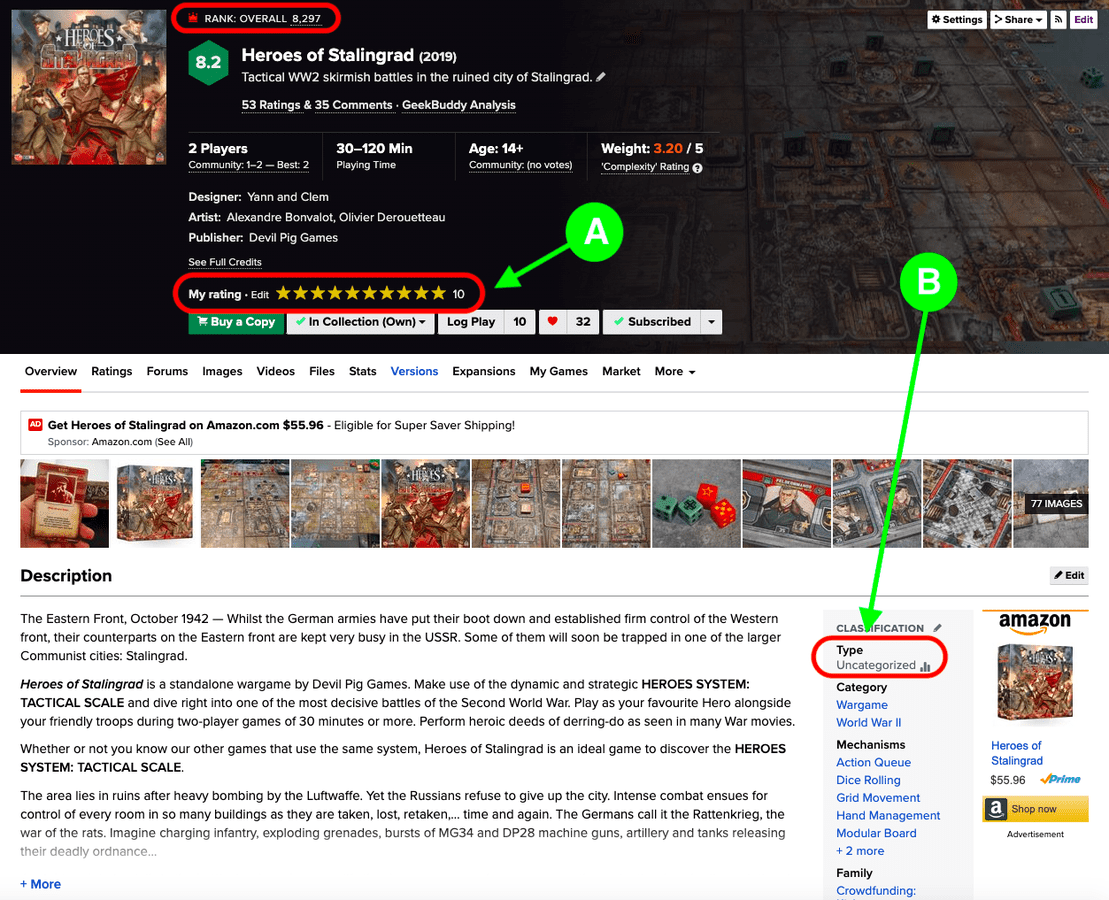 B – Category Rating. This right-side drawer opens up when you click on B from classification.