Bad news, after receiving the package we noticed (Me and two friends for me from who share the orders) that some items were wrong.
I order two P500 Cthulhu Mythos Bundle #2 and I only recieved one. I rememmber order two for the Bundle #1, but seems like I didn't in the end. So now we only have 1 item for every Bundle, and the situation is quite ackward now…
So, we need another Bundle #2.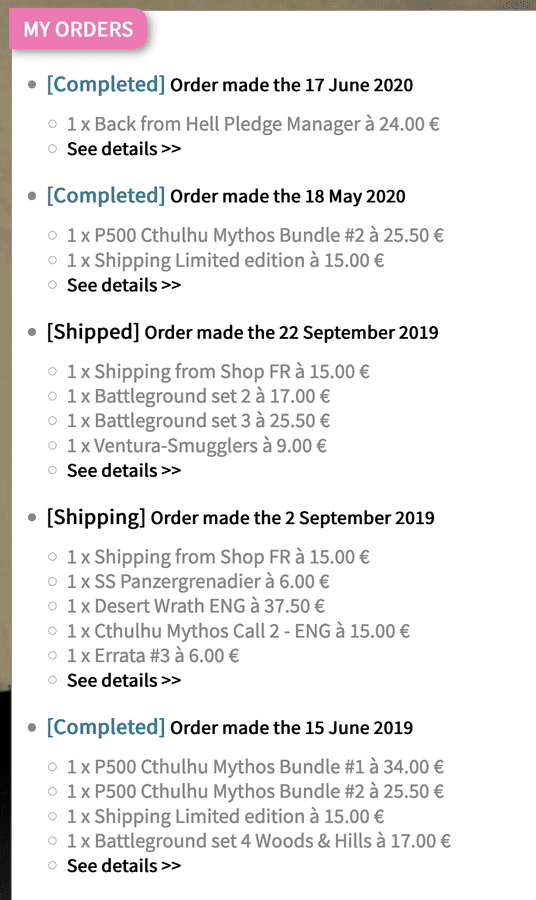 https://www.boardgamegeek.com/image/6032229/wasq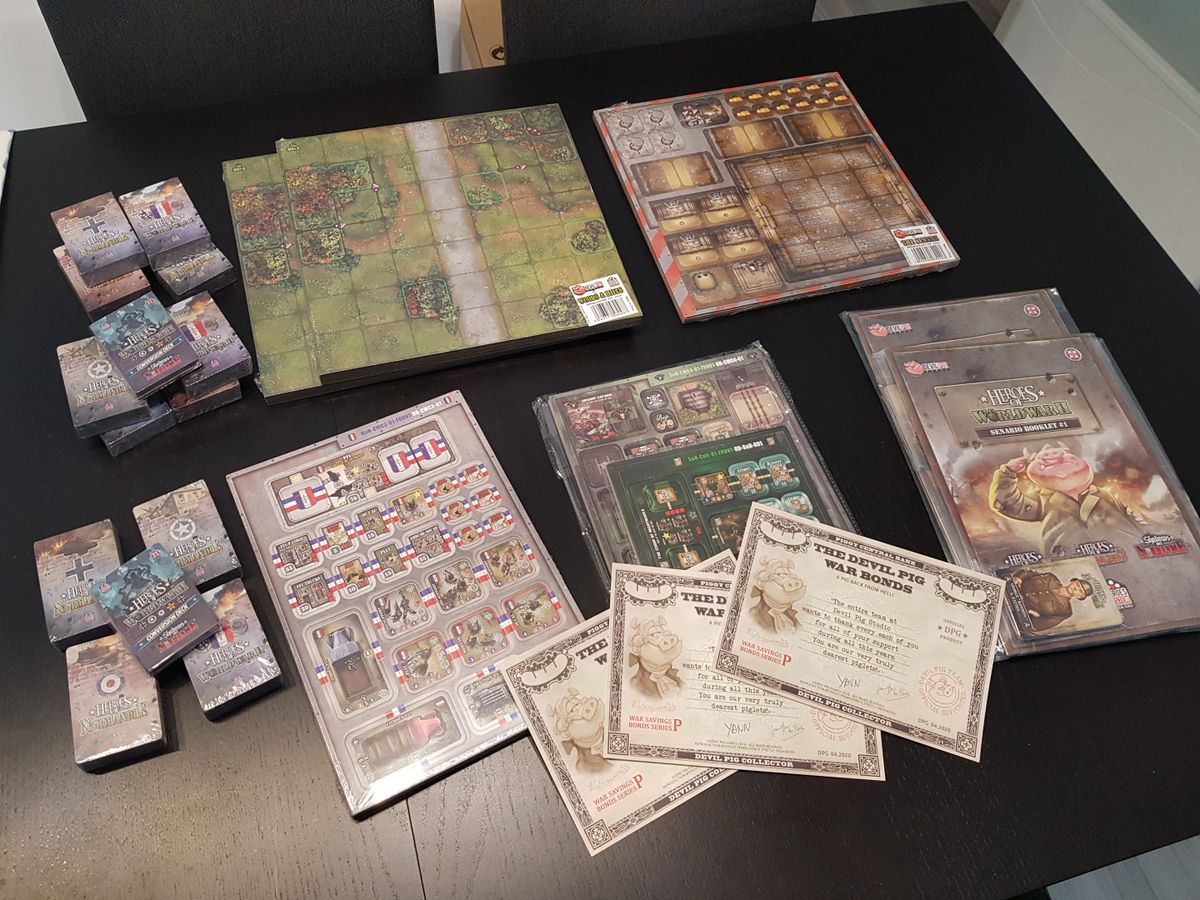 https://www.boardgamegeek.com/image/6032230/wasq
Also, I hope those bundle would be available in the Devil Pifs Shop soon, because we want another Bundle #1 to complete the order.
And I have a doubt, when i purchuse those items I pay for the transport cost individually for each order. If the Piggies are sending all of this as one package I asume the cost is ower, but I already paid for it as three orders. Who you can explain that. I fully support the Piggies for a long time, but this sounds a little weird.